---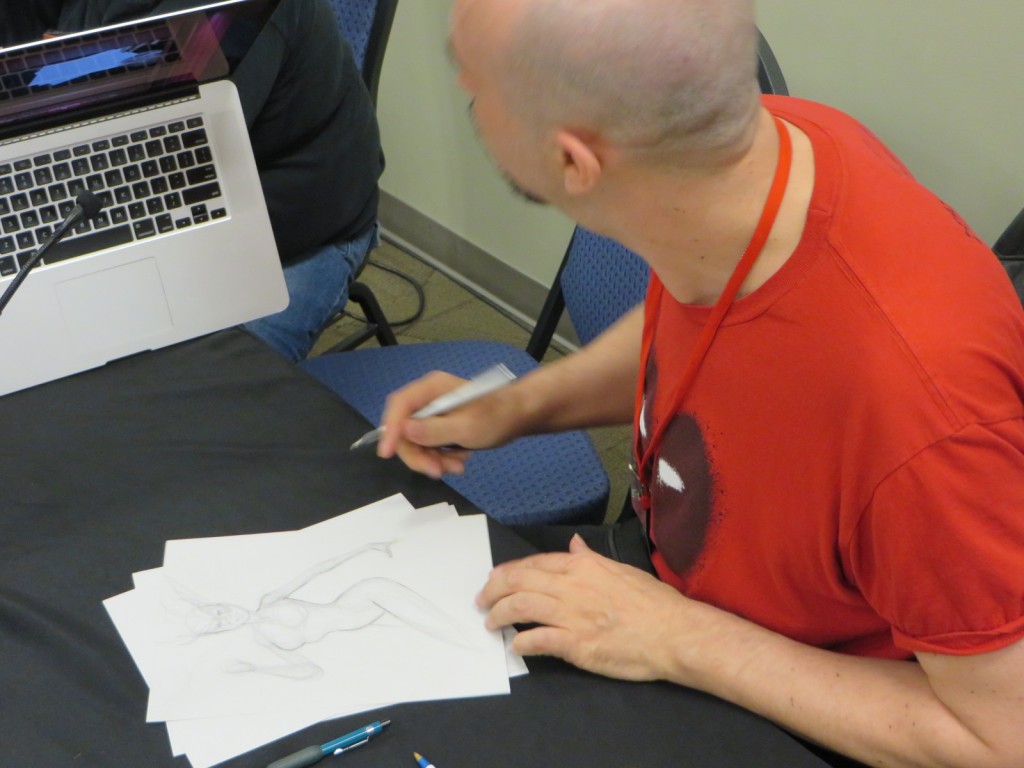 "Are you nervous, Alex?"
That's how Phoenix Comicon Fan Fest started for me. I had roamed the underbelly of University of Phoenix Stadium until I found the Fiesta Bowl Digital Media Room where the fans-create-a-comic sessions were going on, starting with the "A Hero is Born" panel. Brian Augustyn headlined the panel with a walking cane as his sidearm. Accompanying him on the panel were newly-published local novelist Amy K. Nichols and creator Sean "Cheeks" Galloway of Spectacular Spider Man and Teen Titans fame. I arrived about ten minutes late but thankfully nothing had started yet. After another ten minutes of nothing the moderator & panelists decided to go ahead and get started.
The delay was understandable. I was the only attendee.
If you're wondering if that's as awkward as it sounds, it absolutely was. And it's a damn shame, too – here's a rare opportunity for consumers to collaborate with creators and make something representative of themselves and the Valley of the Sun, and its going to waste!
Instead of a crowd, it's only me. No pressure, Alex. You're just representing the thoughts of an entire state.
---