---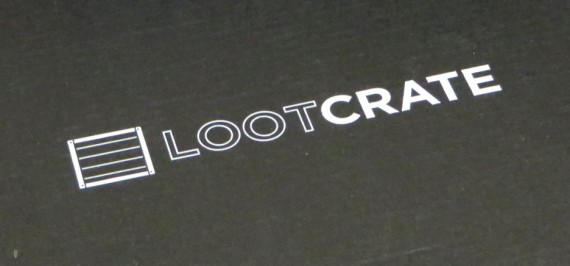 October marked the first month I received my loot subscription from LootCrate, and in keeping with Halloween, the theme of the month was "Fear". Click on through to find out what was hidden inside this ebony gem!
The full crate in all its glory…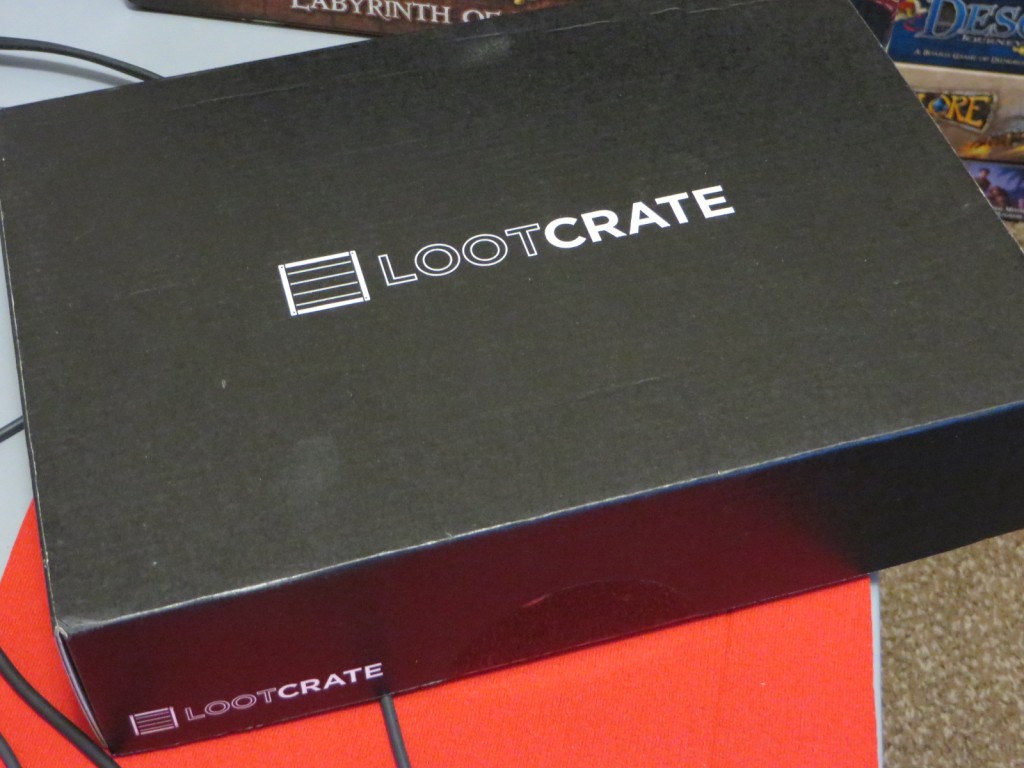 Inside the LootCrate…
The shirt unfurled reveals…SKULL OF DOOM KITTEHS!!!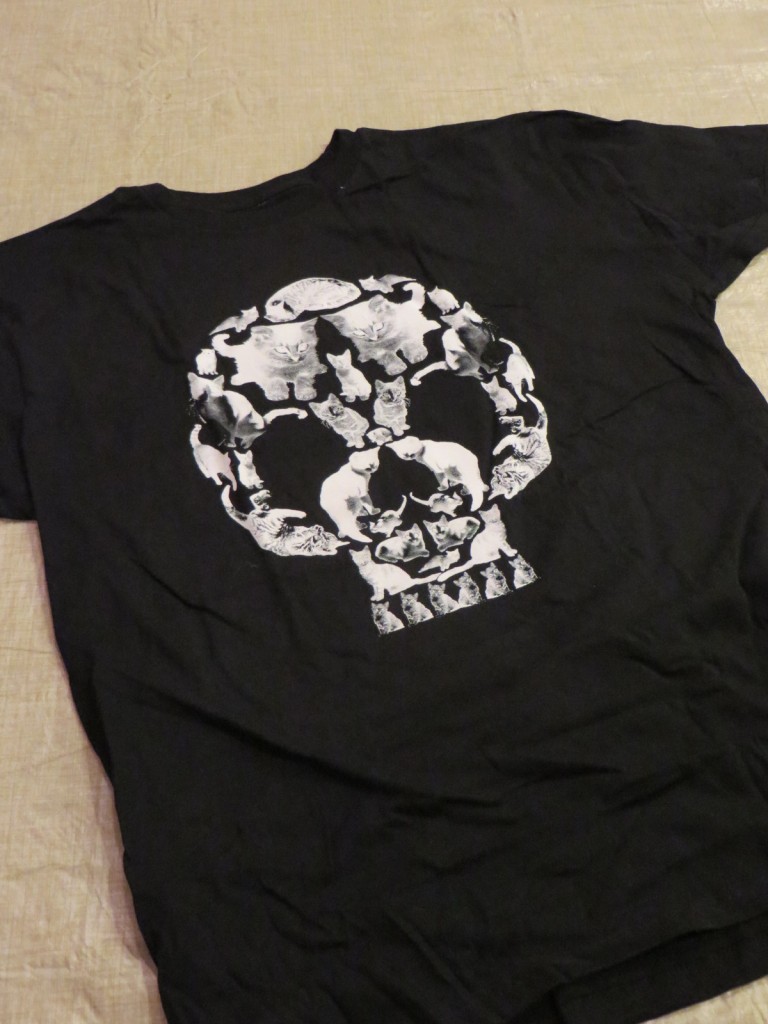 The meat of the contents spread out…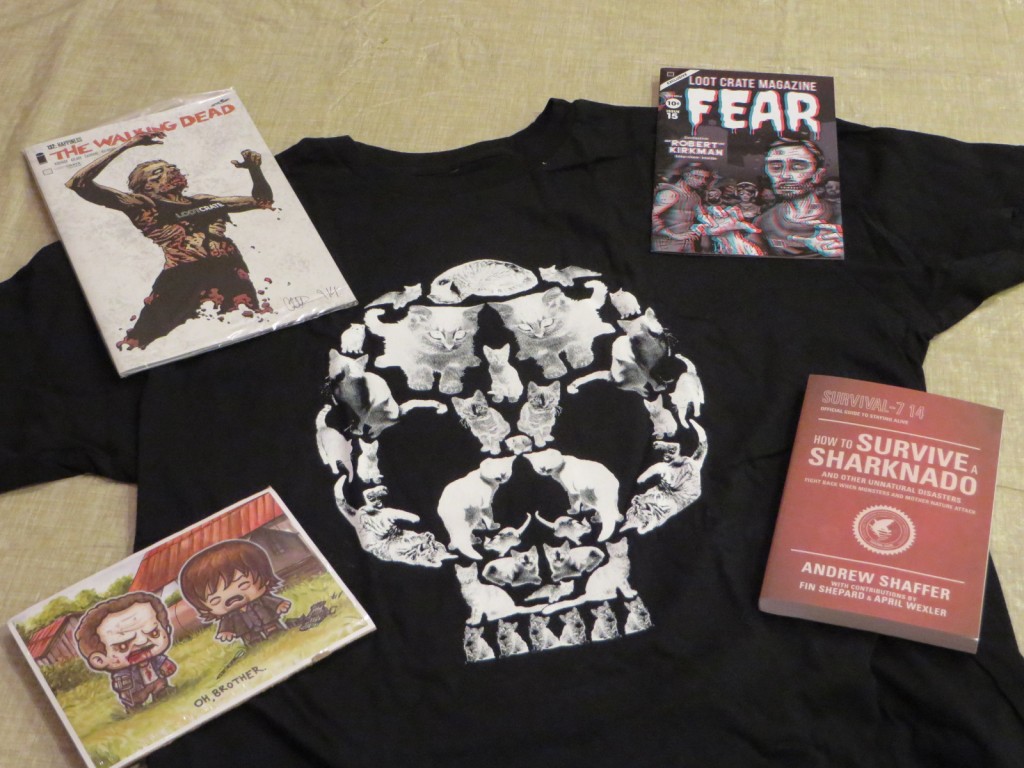 The Walking Dead #132 LootCrate Exclusive Variant Cover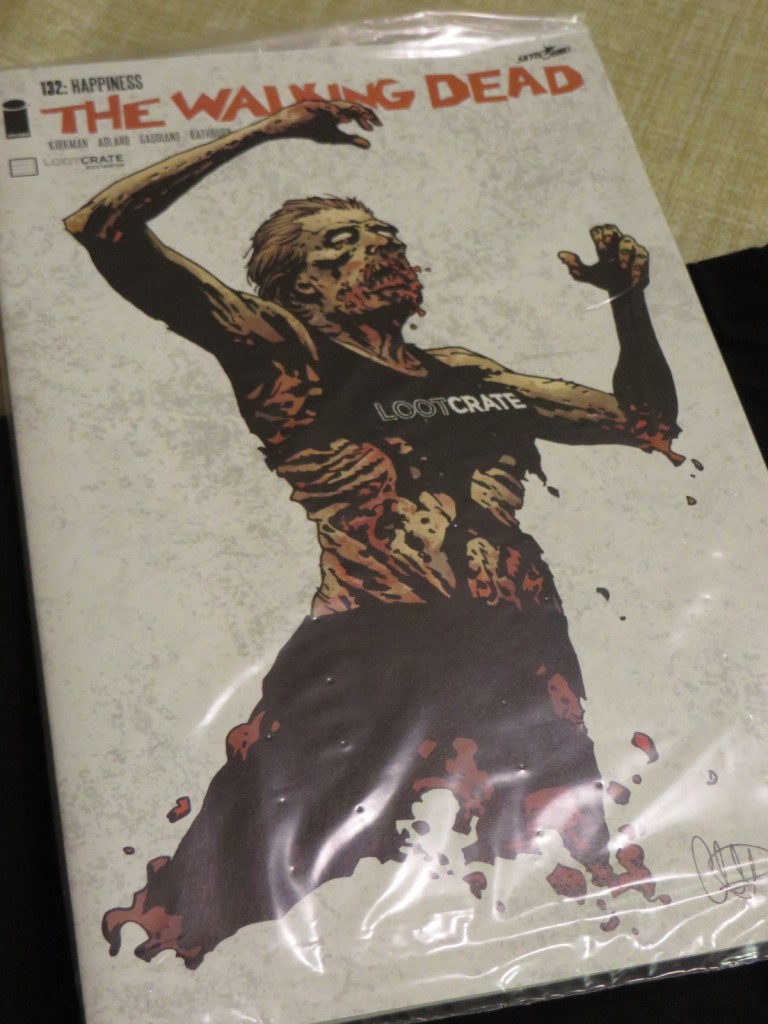 Chibi Daryl…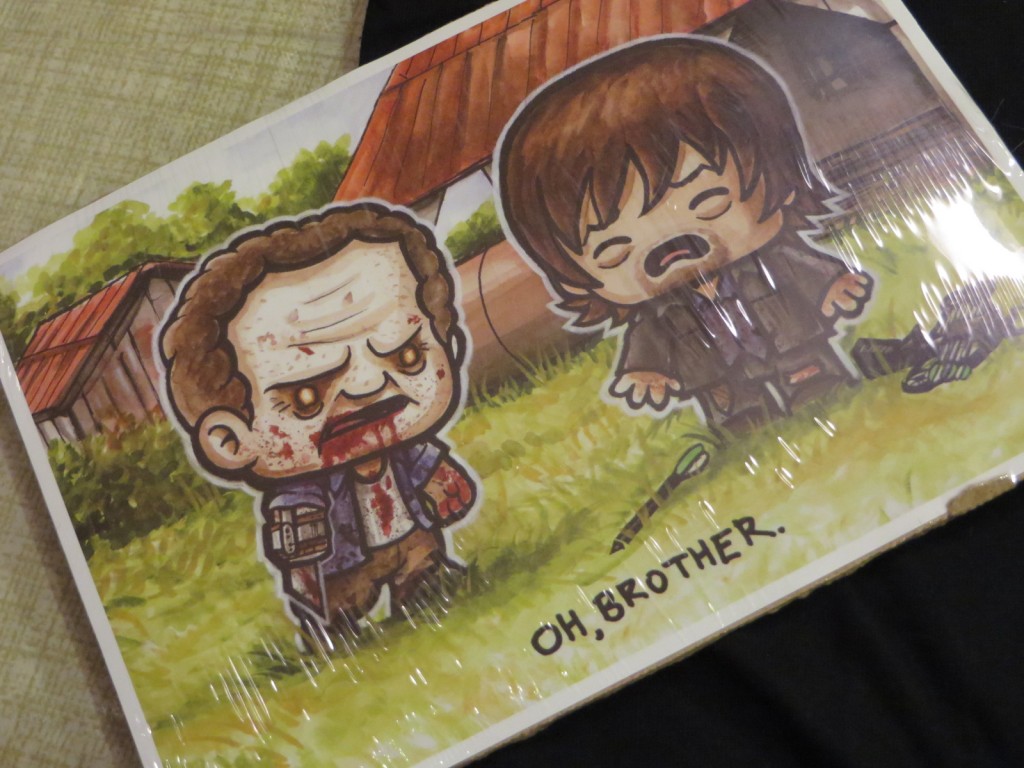 The small box inside the crate turned out to be a DeadRising 3 LootCrate exclusive version of….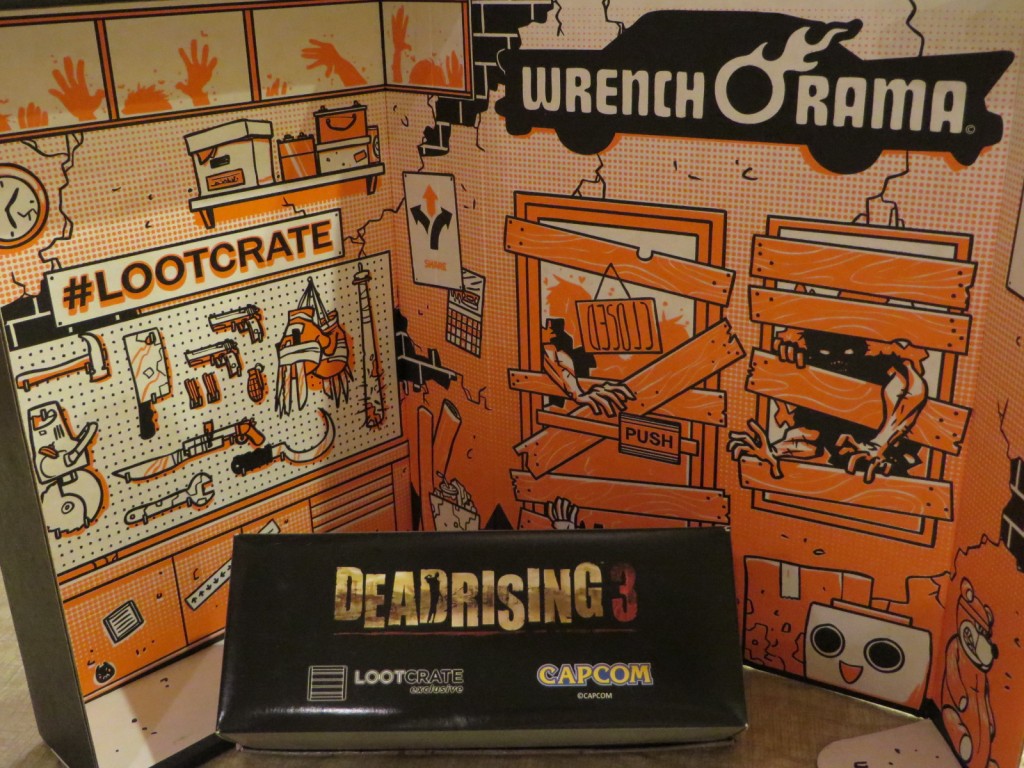 …the iconic sledge-saw from the cover of the game
Aaaaand…a gratuitous close-up!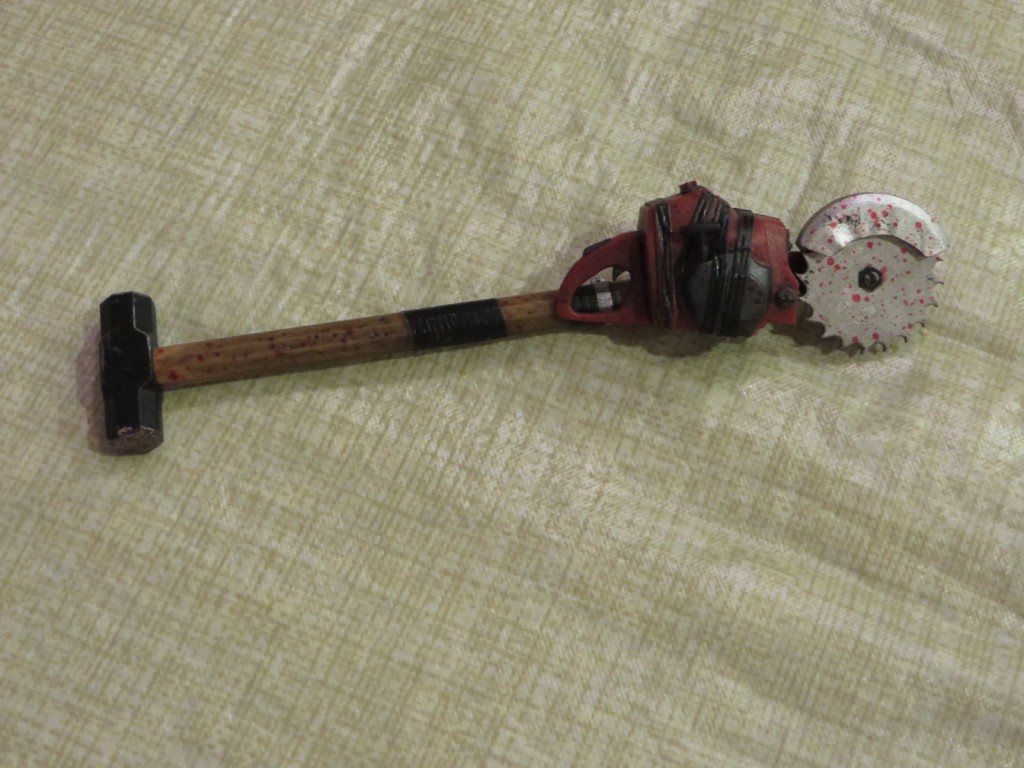 ---
← The Blogadin Webcast – 10-14-2014